I have been making lots and lots of things lately, more than usual, and I think I can thank mailart365.com for that.
Here's a glimpse into my favourite things as of late: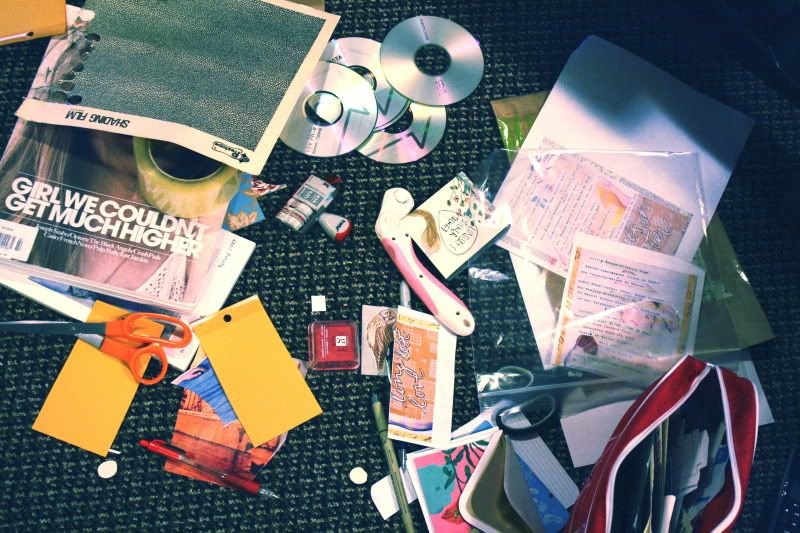 A little bit of this, a little bit of that.
Some mix cd's I am writing song listings for
My new rotary cutter (COOL!!)
My favourite magazine, Mirage, for it's lovely textured matte paper (and feathery and sexy images of course)
My Spicker Tacket, a gift from Kira
Gold foil lined envelopes
And many many other goodies, what can you find?