Here I am sitting in the cafe around the corner from my house.
I am having some nice chats about Phish with the barista, a device called EL DURIJO is trying to connect to my computer through bluetooth, and there is a man at the next table who is blatantly staring at me while I type this.
Seems pretty normal.
I really want to tell you about and show you all the things I have been working on lately. This past month has been extremely productive and fulfilling and inspiring for me, and I feel as though my own natural creatiity has fueled this. It is a great feeling, needless to say.
First off, I got my first credit card. That is correct. Maybe for you, dear reader, a credit card is common place. Maybe you even have a couple. With really big limits. But not for me. This is a new horizon, albeit not a very broad horizon, as I was placed with a rediculously low limit. A 25 year old with no credit history whatsoever must have been a warning sign for the credit company. Do not fret though, a high credit limit was the last thing I needed. My card has served its one main purpose, which was to start an etsy account!!!
COOL
Now mind you, this business endeavor is in its most infantile stages, but already I have excitement and pride coming out my butt.
Take a peek, will you!!
http://www.etsy.com/shop/varityconcert
I am quite excited and I would love to hear what you think-any suggestions or comments are much appreciated. Ièll be adding more things soon, more craft packs and mini artists notebooks that can fit into your pocket-just like these ones: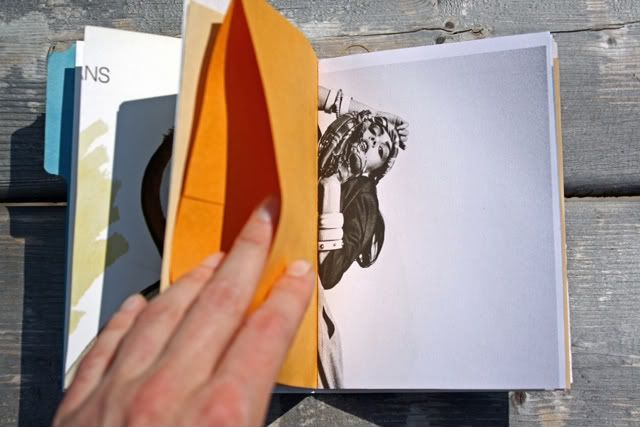 I have also been making mail, as always, and I have really been topping myself, if I do say so myself. My latest creations feature an almost interactive feeling, with flaps and notes and folds and pockets. Mix cds and souveniers are featured in office supply folders. Pictures to come soon.
But for now, I must be off into the crisp early Autumn air, and to hopefully lose this creepy man, WHO IS STILL STARING AT ME.
Go check out my etsy and tell me what you think!!