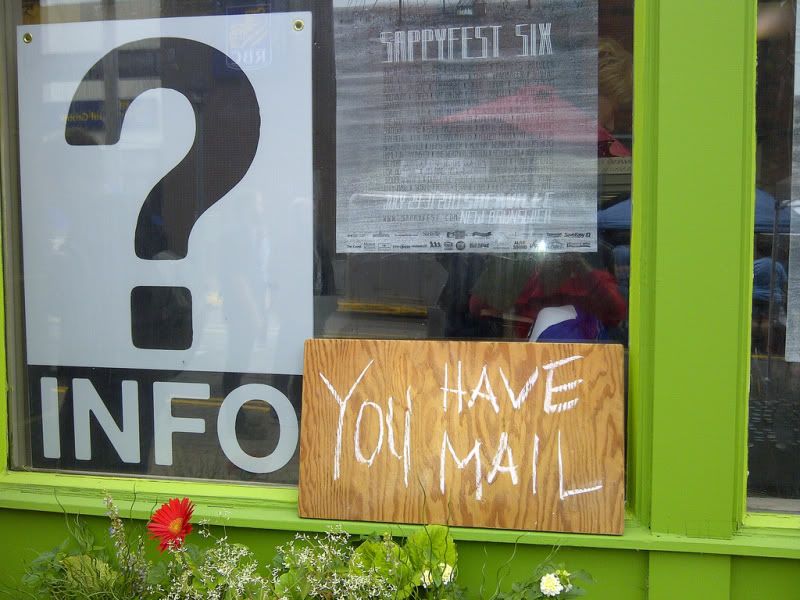 Photo by: http://www.flickr.com/photos/kn0ttyn3rb/
She has some other, really lovely photos on Flickr from Sappy, too!
Alison and Jess at the City Mail table. That's me to the right!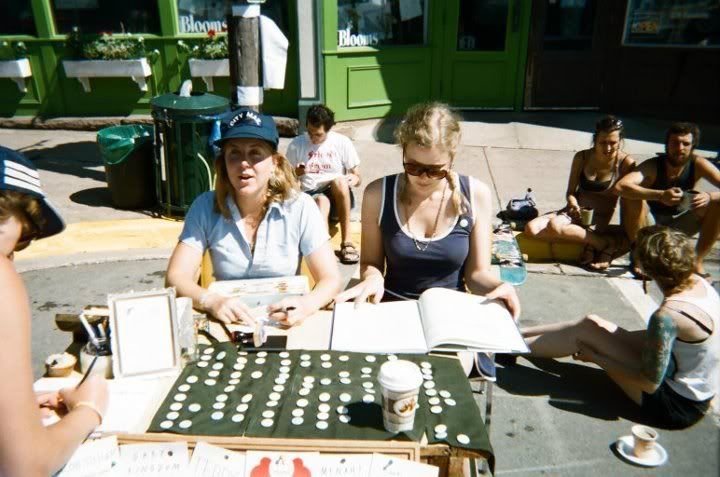 Photo taken by Mark the Goon
More sappy flicks and cleverly written stories at www.sappygoon.wordpress.com
I received a couple things this weekend and I'd love to share them with you.
I'm a sucker for a sweet and anonymous letter...
Handprinted postcards by City Mail!
All in all, a good mail weekend, even though I was nowhere near a mailbox!