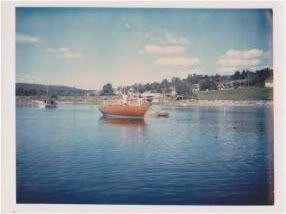 I just got a lovely new group of old photos from my favourite antique (junk) shop. It was filled with gems, and I got a great deal, as always.
I'm preparing for my big apartment move, happening over the next two weeks, by writing letters to people and revisiting letters written to me by people. I'm hoping to make a new zine exploring all of the wonderful and weird mail I've gotten during my (mostly) active mailing career.
I've been taking photos and organizing and arranging some of my favourite pieces, but I feel their lacking something. I'd like the photos to be a little bit more special, or different. I'm thinking of working in props of some sort....I have so many collections of goodies, and I'd like them to be apart of the composition as well.
What do y'all think? Suggestions? Please?!