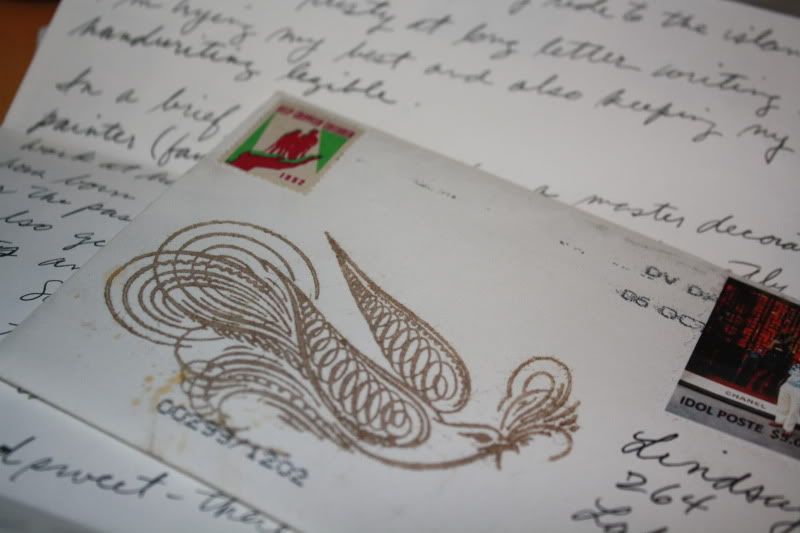 Short sweet, straight to the point, as all first correspondances should be.
I'm pleased that I'll be trading with an older man (who is a master decorative painter, no less) as it's different from the people I usually mail with.
I can't wait to get home and type out a response!