Mail has been flowing a-plenty these days and I couldn't be happier.
Here's a few that I've documented:
A lovely little letter wrapped up in a sweet envelope from Jen Staggs. Tucked inside were some pretty sweet old school style faux tattoos. Jen probably doesn't know this, but applying fake tattoos are my friend's and I's perfect pre-party thing to do. I wonder if Jen knows I have a big ol' unicorn tattoo on my *ahem* "chest"? That horny tattoo is really speaking to me...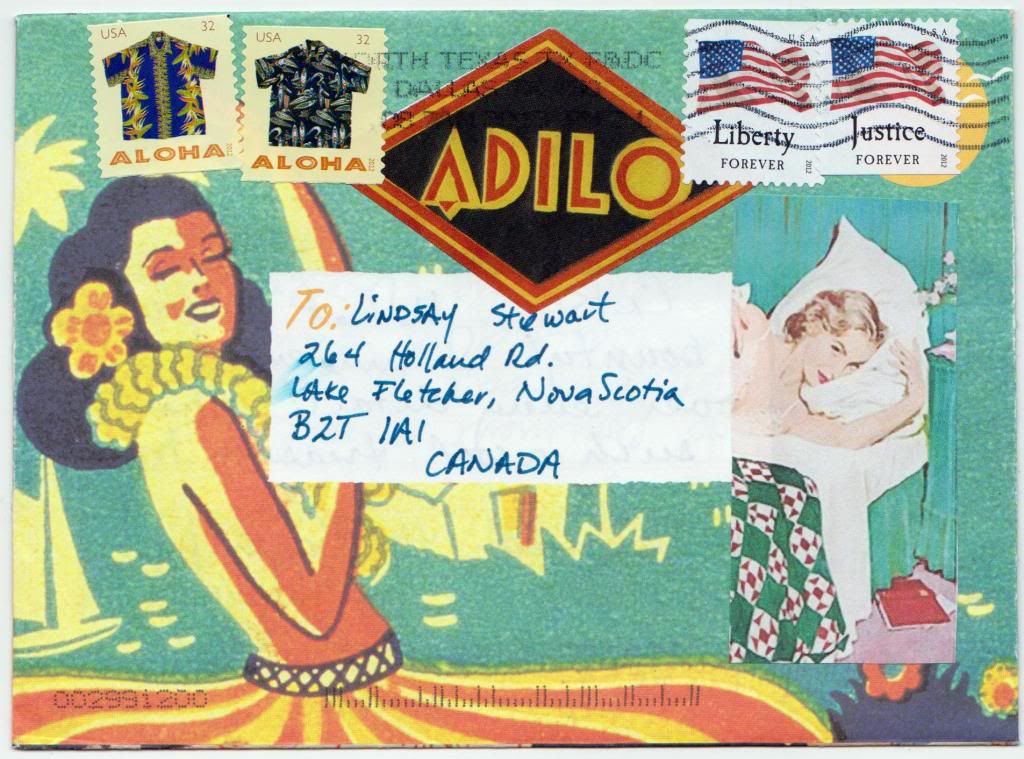 This layered and sturdy little postcard comes from Jon Foster:
And last but certainly not least, one from Diane Keys. A recent fave that sits close to home, as I sent her a package of paper goods a few months back which she has utilized in a few new pieces! Check out the post on her blog
here
!
Thank you everyone!