I went on vacation in October and had the time of my life.
So much so, that when I returned home to Halifax, I couldn't have fun anymore.
No matter what I tried, no fun. So I moved to the country to be beside the ocean, because I feel like this is what I am supposed to be doing right now.
Slowing down, being lonely and getting things done.
To help me relive the good ol` days (3 months ago), I`m sharing some photos of the weekend where I did a lot of things I shouldn`t have.
That's my Halloween costume. It's also Raven, my online gothic alterego.
http://www.myspace.com/ravenunholydancedeath
Looks like she got a new big city hair do.
To party by way of piggyback.
Some pals found us in the Black Magick Massage Parlour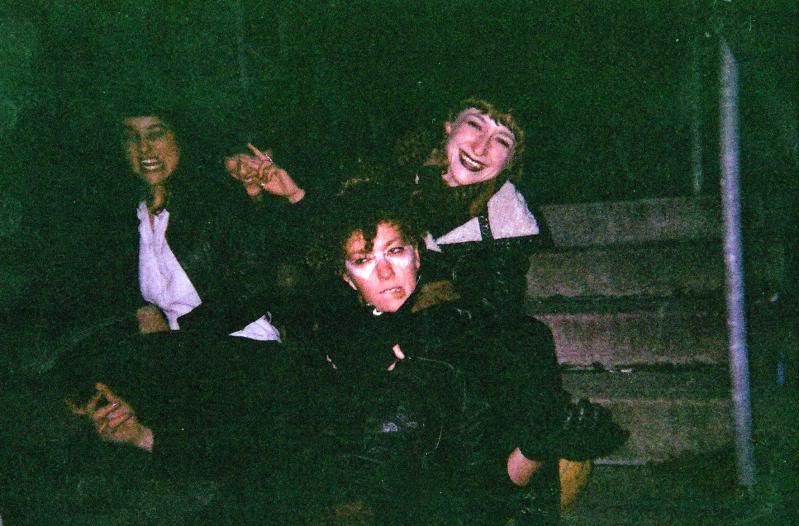 Us sitting outside of the church we peed on.