All girls, all crafts, all the time.
I'd like to thank
Anna
for hosting a motley crew on Easter weekend for crafts n' snacks n' other things!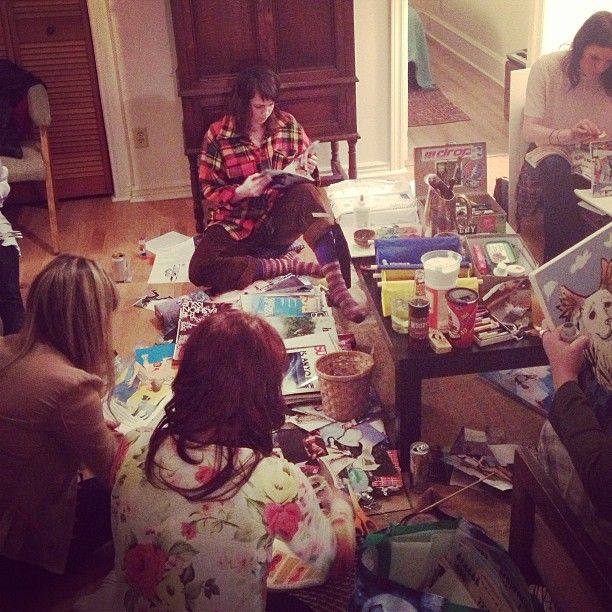 I made some little mini collages on simple mailing labels. I'm a sucker for a re-imagined office supply. I'd love to send a couple of these around in the mail to get stuck up in public places. Is anyone interested? Will you snap a quick pic for me?? YOU GUYS ARE THE BEST!