Here's a few fave things that I've received recently and wanted to share with you.
Oh, the colours. From Rae in Cali!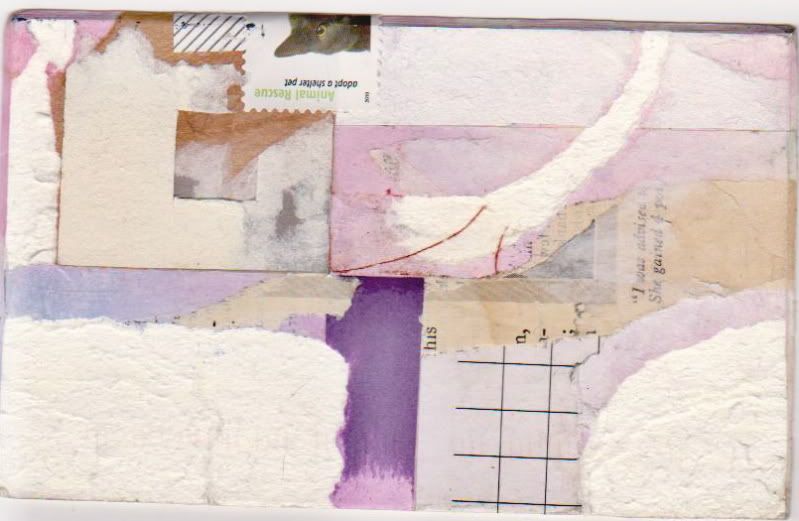 MT has been sending my most favourite collages. The colour combinations and shapes are right up my alley.
You wouldn't believe the texture on this postcard.
I am not quite sure who sent me this mystery postcard! Can anyone help me out here?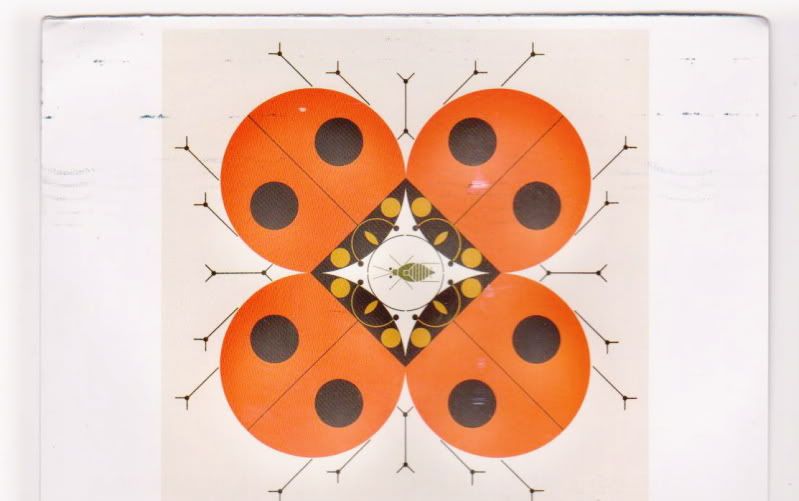 Great and weird artwork from Miss M. Turner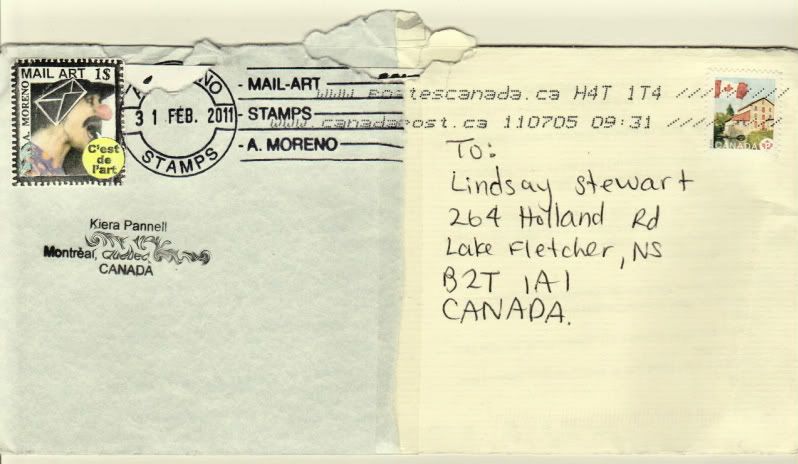 This half and half envelope from Kiera caught my attention in the mailbox. I love these colours together.
A fascinating postcard from Kam. I think this mix of materials is awesome.
From Emilie!