This past weekend, I travelled to fair ol' New Brunswick, which for those of you who don't know, is the province next to my province, Nova Scotia. There was a craft fair called the Heart and Pocket Revue, which was apart of The Handmade Assembly Weekend. The Assembly featured some amazing artist talks and workshops, as well as some great shows and performances. I had a table at the craft fair. So did one of my closest friends Jenner-Brooke Berger.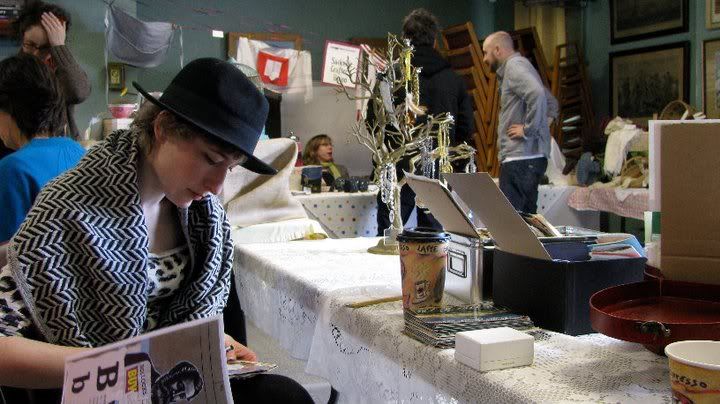 Despite late arrivals (very late), the crafts fair went smoothly. There weren't very many crafters, nor was there much traffic. But it seemed as though the people that were there, were buying. I made a chunk of change and had a great time.
Speaking of a great time, kareoke at the Legion later that night was bananas-insane. I definitely wasn't expecting to get as wild as I did that night. Thank you, Sackville!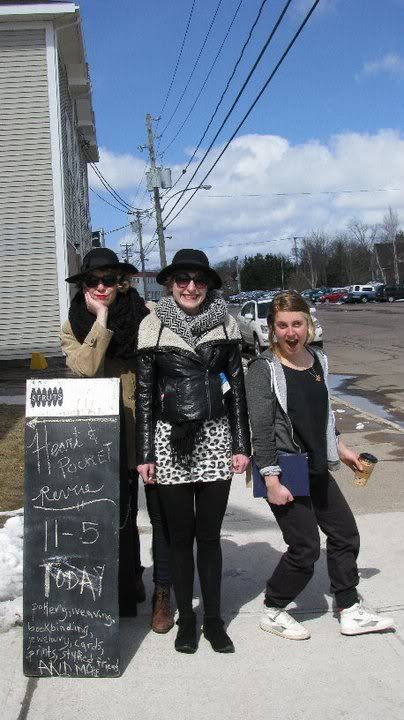 I bought a ton of great stuff, which I will tell you about soon.